Chauffeur Tours of Ireland
Sample Private Tour of Ireland   (8 Days)  
This is just a sample tour and we love designing bespoke tours designed just for you and your group. Just tell us your time-frame, budget, wish list and any interests you may have.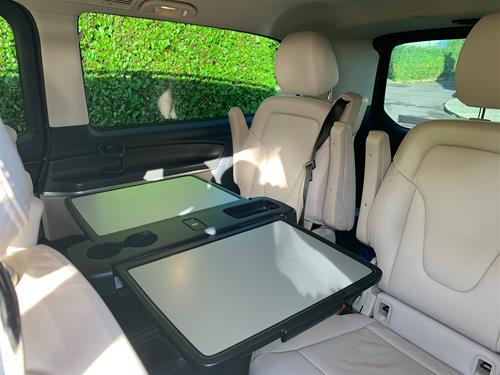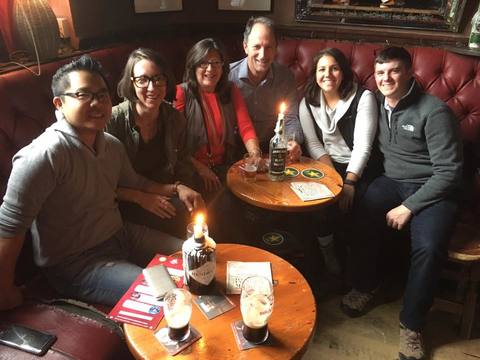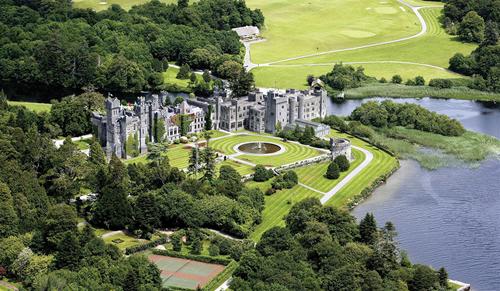 Day 1
Be greeted by your personal Chauffeur guide on arrival at Dublin, Shannon or Cork airport. Choose an excellent Pat Liddys walking tour of Dublin, drive tour of Dublins sights or relax in your luxury Central hotel. 
Night in the Westbury Hotel
Day 2
Today we explore historic Cobh and its Heritage, pretty Cork City, Blarney Castle and gardens. Kiss the stone perhaps, which legend has it bestows the 'gift of eloquence', wander the gardens and waterfall, Druids close and the poison garden. The castle was built in the 15th century for the MacCarthy clan. We next walk along the River to Blarney woollen mills the largest Irish shop in the world. From here its off to Kinsale town and the Old head of Kinsale by the sea with its charming streets and historic fort with beautiful ocean views. The town hugs the shoreline and is the starting point on the fantastic Wild Atlantic Way touring route.
Night in the luxurious 5 star Hayfield Manor Hotel a close walk to the city yet nestled in quiet grandeur. *4 Star option River Lee Hotel
Day 3
Its off to magical Kerry today as we drive the scenic road via Macroom and enter county Kerry. This county is the most beautiful in all of Ireland. We will visit the period mansion of Muckross house and gardens , which were built for the visit of Queen Victoria. We next visit the majestic Torc waterfall within Killarney National Park. Next stop is Ross castle by the lakes for a guided tour of castle before seeing the ruinous and haunting Muckross Abbey. We finish the day with a lovely stop at Aghadoe heights a fantastic viewing point of the Lakes of Killarney. Spend the early evening shopping or enjoying the short walks of the magnificent National Park.
The Europe Hotel or the Killarney Park
Day 4
 Today we drive to the amazing Dingle peninsula. Experience stunning views of one of the most western points in Europe. We drive along the famous Slea head coastal road. National Geographic once described it as 'the most beautiful place on earth'. Lots of photo opportunities and visits to archaeological gems such as an ancient Iron age cliff-top fort. Enjoy a stop in the famous Dingle town and perhaps stop for a drink in one of its reknowned watering holes.. Time to enjoy the lively town or relax at the hotel.
The Europe Hotel or the Killarney Park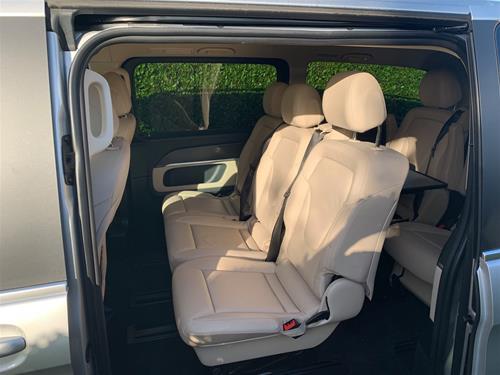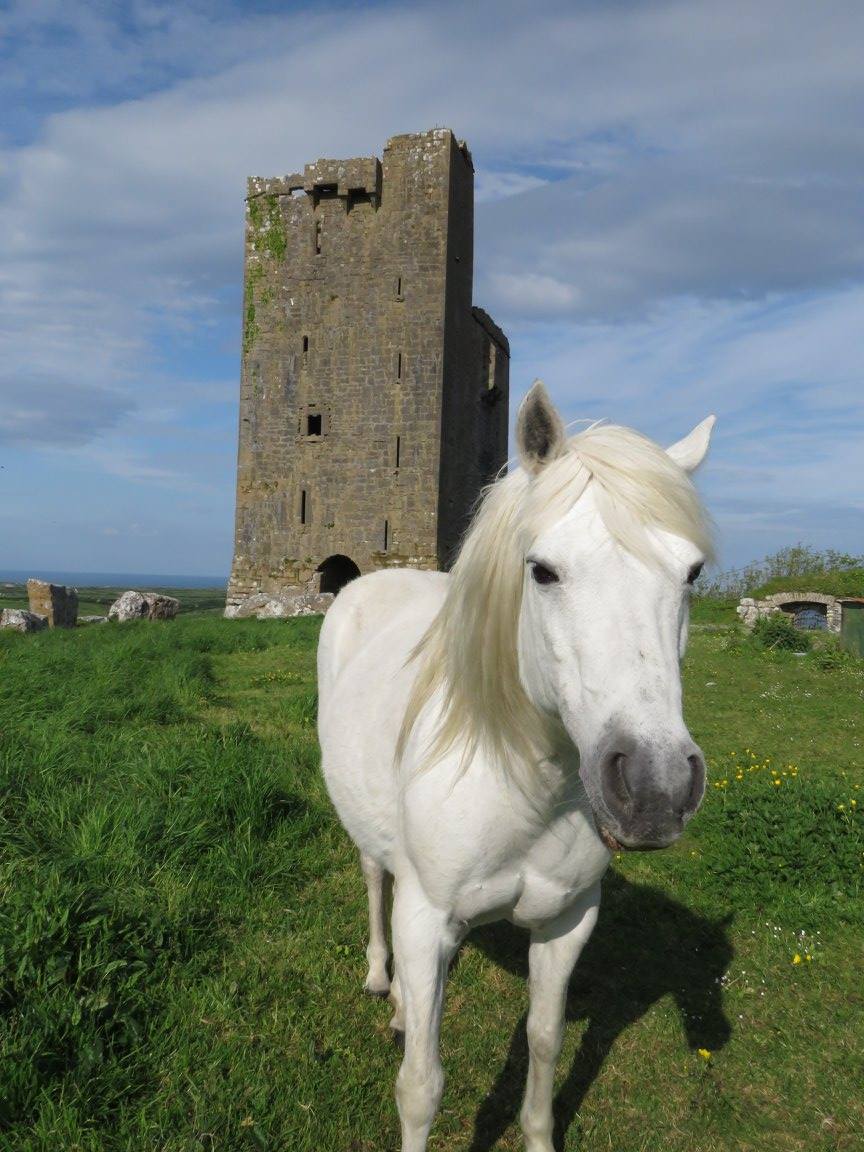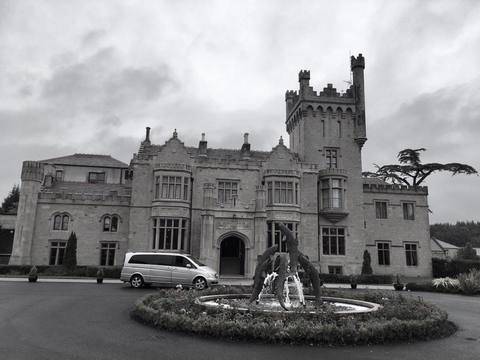 Day 5
Today we have a full tour of the wonderful Ring of Kerry. This scenic drive encompasses the best of Ireland with villages, castles, mountains, beaches and amazing sea views. We drive through Waterville where Charlie Chaplin spend his holidays and visit pretty Kenmare town. Each bend provides a new superb view with countless photo opportunities. Its easy to see why this is such a popular route. Return to Killarney
The Europe Hotel or the Killarney Park
Day 6
Drive to the world famous 'Cliffs of Moher' - one of Irelands iconic sites.
Lunch in scenic Doolin village before driving through the unique Burren landscape with its bare limestone surface. Quick stop at Poulnabrone Dolmen. If time we visit the Burren smoke house to see the ancient art of smoking salmon, a fish special in Irish mythology. Then its off to Kinvarra fishing village with its splendid little castle by the waterside.In the late afternoon we explore the colourful and musical streets, pubs and shops of Galway on the Wild Atlantic Way!
Night stay at the plush G - Hotel in Galway
Day 7
Explore the scenic and wild Connemara region with its rugged landscape and evocative vistas. Stop at the beautiful Kylemore Abbey and extensive gardens nestled in a remote part of the West. It was built as a special gift for a lady from her suitor. Explore the grounds and pretty church. Return to the fabulous Ashford Castle hotel with options of Falconry, boat cruise, walking the extensive wooded ground or horseriding in the afternoon.
Night in Ashford Castle or Ballynahinch Castle Hotel (Where an Indian Maharajah once resided!)
Day 8
Depart Galway for the wonder Newgrange Passage tomb (option) one of the largest prehistoric monuments in the world – a UNESCO world heritage site. Enjoy a sightseeing tour of Dublin and/or afternoon to shop/explore in Dublin.Visit Trinity College, Guinness storehouse National museum, Christcurch Cathedral and Crypt, St.Patricks, Phoenix Park plus more.
Night in the Shelbourne Hotel or similar
Day 9
Farewell to Ireland
Private Transfer to the airport
Best of the Southwest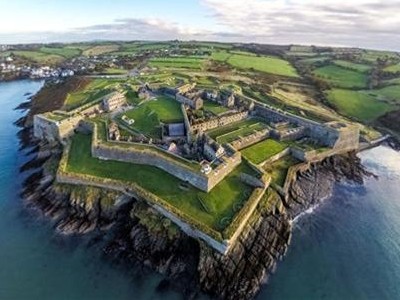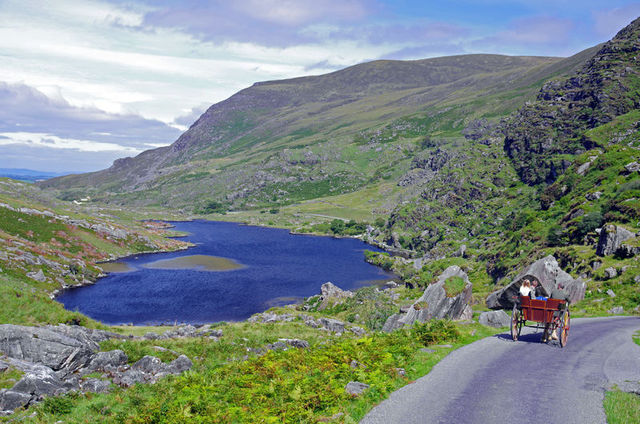 Cork and Kerry are home to stunning scenery, charming villages, eateries and attractions which make this area a fantastic place to get a taste of it all!  From the boisterous city of Cork with its famous food market to Cobh, the Titanic's last departure point. Cobh was where millions of Irish emigrated to America, Britain and Australia.
Next its onto the fabled Blarney Castle, home of the Blarney stone, from there its off to the beautiful 'Gastro' town of Kinsale, famous for its gorgeous setting and stirring history. Along then via the coves and inlets of the magnificent West Cork coast, 'truly a place apart' via mountain passes to the scenic kingdom of Kerry. We visit the scenic Ring of Kerry and Killarney town highlights include Muckross house, Ross castle, Torc Waterfall and the Lakes of Killarney.
Travelling on to the stunning Dingle peninsula which will amaze with its scenic splendour! We visit the Gaelic speaking town of Dingle with its colourful shops, pubs and hear the traditional music wafting through the night air. The scenery, culture, food and music on this private tour of Ireland will delight.
The Real Wild Atlantic Way Experience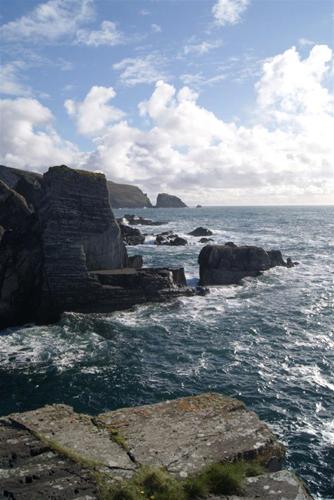 On this truly breathtaking  trip we travel along the exposed western seaboard at the edge of Europe.
Carved over millennia by natures power its dramatic scenery of cliffs, beaches and coast will charm and amaze. It it the longest defined coastal driving route in the world. For centuries fleets, pirates and armadas have journeyed along this perilous coast. We visit villages, secret coves and see the wild Atlantic up close and personal. The Burren, Cliffs of Moher, Dingle, Connemara,  West Cork, Mayo and Donegal will be revealed . This private chauffeur tour of Ireland will visit some of the top attractions aswell as the off the beaten path places that the buses cant go! 
Ring of Kerry


This iconic private tour of Ireland visits some stunning coastal vistas, ancient forts, beaches, mountain views and charming villages. This is one of Irelands most popular tours and its easy to see why. Explore this magical place at your ease on our fun and engaging tour. Visit Derrynane home of the 'Great Liberator' Daniel O' Connell, view the crag of Skellig Micheal seen in the new Star Wars movie and gaze over some of the best coastal views in Europe. Enjoy a Private Tour of the Ring of Kerry as part of a multi day itinerary.
The Ring of Kerry encapsulates all thats best about Ireland.
Irish Castle Tour
Ireland has some fantastic castles and stately homes awaiting your visit, travel with an archaeologist and learn about the stories, myths and history of these places of legend and beauty.
Many are ghostly ruins while others have survived the violent generations and are open to the public. Included in our visit is Ashford castle, Dromoland Castle, Ballyseedy, Castletown House, Lismore Castle, Blarney Castle ,Powerscourt house and gardens, Kilkenny Castle plus more. Enjoy a private castle tour of Ireland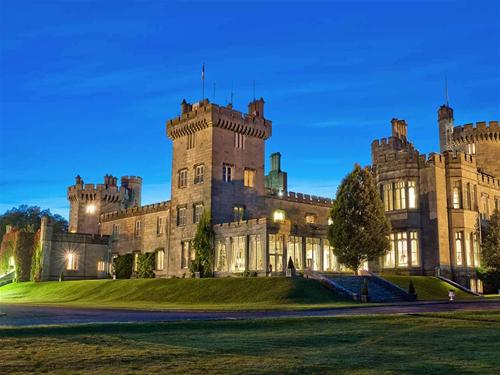 Culinary Tour of Ireland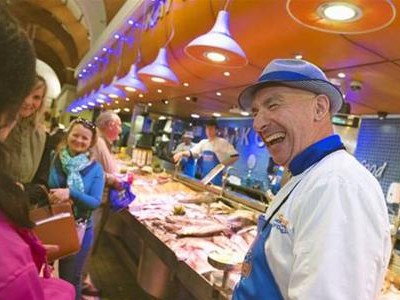 Our food tours present to you a large slice of Irelands world renowned foods. Its fish, dairy and artisan produce is amongst the worlds finest. Visit a smokery, a farm or see cheese being made. Visit the famous English market, then off to the gourmet food capital of Kinsale or over to the famous Ballymaloe house to dine in sumptuous rural surroundings. Cookery schools abound or head to one of Irelands food festivals .
Ancient Ireland - Megaliths, Sacred stones & Royal sites tour
Your Chauffeur driver/ guide is an archaeologist who will show you the special places that are not on the guide books aswell as the better known attractions.
This tour visits ancient sacred landscapes including Newgrange tomb and Boyne Valley, Loughcrew, Jerpoint Abbey, Hill of Tara, Rock of Cashel, stone circles and some out of the way fairy forts!
Speak with us now and let us design a tour of ancient Ireland for you!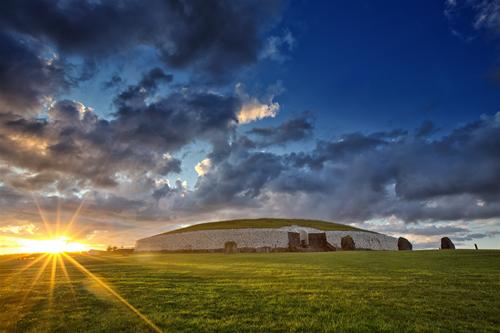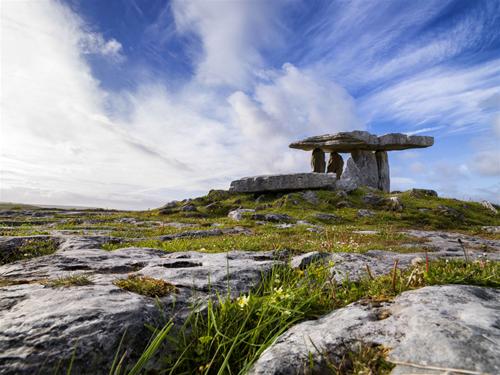 Winter Wild Atlantic Way!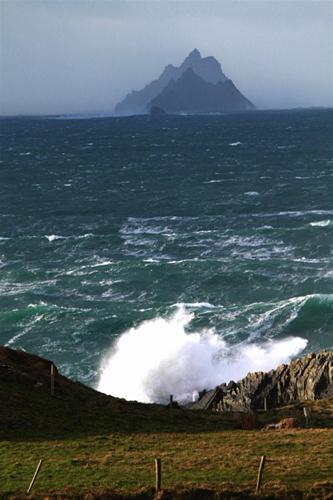 This Private chauffeur tour of Ireland will literally take your breath away!  See the West of Ireland in its raw state of winter ruggedness. 
View the raging seas pounding some of the most exposed coastline in the world. Witness the dramatic interplay of light, landscapes  and ever changing weather.
After a day out viewing the great outdoors imagine heading back to a warm turf fire and savouring the delightful musical atmosphere of an Irish pub and feasting on some of the world finest seafood and fare. Better yet at this time of year it wont be thronged with visitors!    
Dublin City and beyond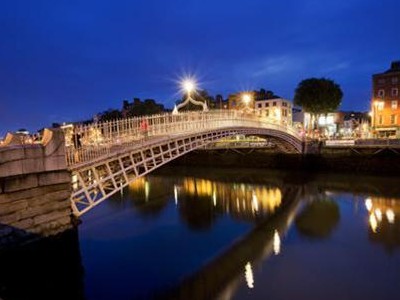 Dublins fair city with its Viking origins will delight the visitor with its museums, galleries, cosy pubs and architectural splendor. One of Europes oldest and grandest cities  with its literary heritage has a lively pulse. Highlights of this private tour include the Guinness storehouse and Book of Kells.
Heading away from Dublin we travel to mystical Newgrange, beautiful Glendalough and Powerscourt house, waterfall and gardens. We finish up with tea and scones in the palatial Powerscourt house and gorgeous gardens.     
Cliffs of Moher, Aran Islands  and the Burren Tour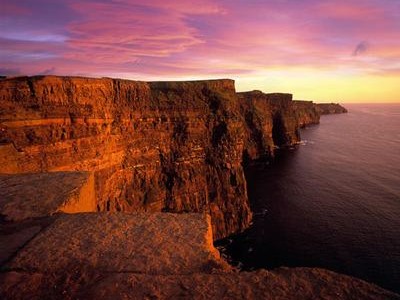 The stunning cliffs of Moher rising 800 ft above the tempestuous Atlantic is a sight to behold. This combined with the lunar landscape of the unique Burren plateau where history and landscape are interwoven in this special part of Ireland. Castles, villages, high crosses and beautiful scenery.
Then its on to the Aran Islands, the last bastion of Gaelic civilization, exposed to the wild Atlantic This private tour of Ireland is truly a retreat from the known world!
Haunted Ireland & Whiskey Tour
Ireland is a treasure trove of superstition and the celtic supernatural. Its violent and turbulent history ensures spirits roam restless across this land. We visit ancient abbeys, castles and explore country houses where awful deeds have occured.Do you dare? Included are the infamous Leap Castle said to be thew most haunted castle in Western Europe! This Chauffeur tour also includes visits to a few of Irelands best known whiskey distilleries such as the Jameson's distillery, local craft breweries and of course the Guinness storehouse. Enjoy a private tour of Haunted Ireland!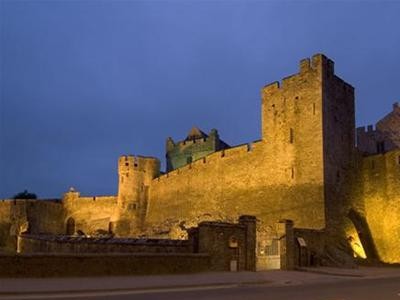 Breweries and Distilleries tour
Visit craft breweries such as the Kilbeggan and Dingle distillery plus lots more!
We visit fabled music pubs and iconic distilleries like Jamesons distillery near Cobh and the worlds oldest whiskey distillery Bushmills near the Giants causeway. See how the natural ingredients combine to produce these iconic Irish brands. On our tour is of course the legendary Guinness storehouse. 
For a dazzling private tour around Ireland's most talked about distilleries and breweries CONTACT US NOW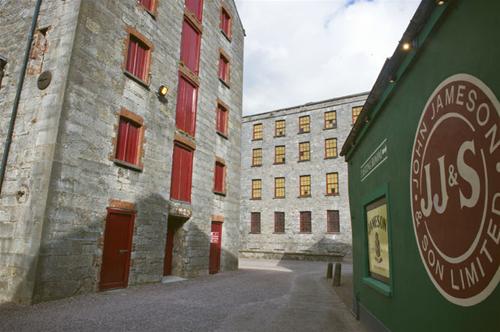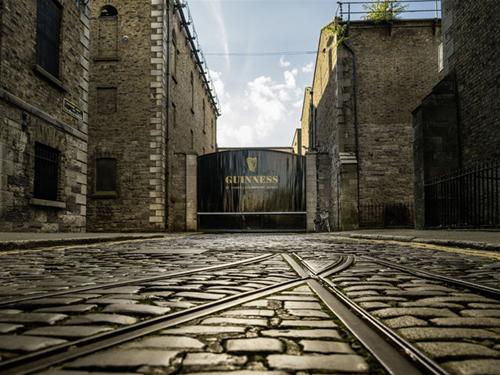 New - 'Game of Thrones' & North of Ireland Tour
Due to high demand we have added a new private tour visiting locations synonomous with the smash TV series' Game of Thrones' such as the Dark hedges, Castle Ward, Ballintoy harbour,  Dunluce Castle and many more!
Combine this with a trip to booming Belfast with its Titanic Quarter and the infamous 'Black Cab Tour'. We then travel to the Causeway coast, Giants causeway, Carrick-a- rede rope bridge and on to historic Derry town with its famous city walls and lively nightlife.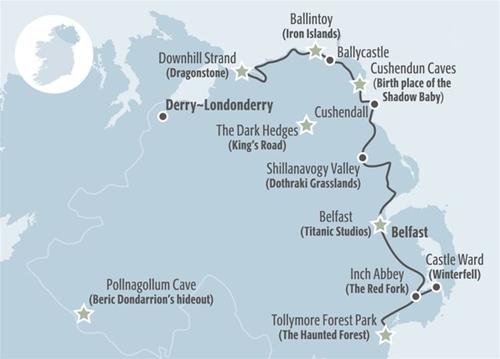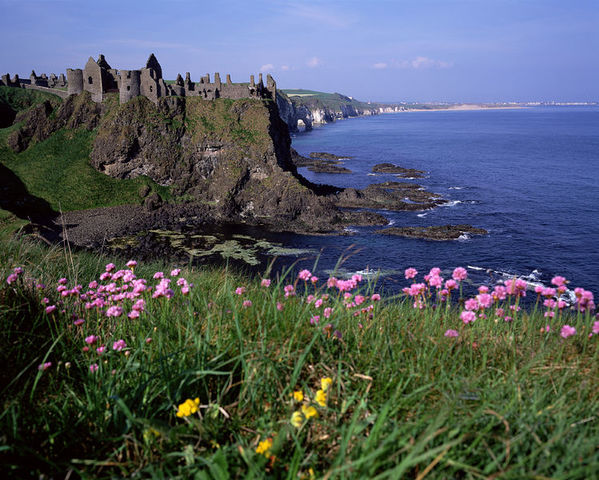 Let us design your bespoke tour, create your own or choose from our popular set itineraries above