Ireland Survival Guide
By
JohnWwt
Monday, 4th December 2017
Filed under:
Ireland Survival Guide
Visitors to Ireland should try not to see everything in one go. Although it's a small Island there is lots to see and the road network is immense. Many of the best sights involve accessing narrow winding roads. Public Transport can be good or bad depending on where you are in the country but a car,escorted bus tour or chauffeur tour will let you cover more ground in less time.
Visas
Visitors from Canada, EU, US, Australia and New Zealand do not require a visa just a valid passport. All others should check with the Irish embassy well ahead of time as visas can take  a minimum of 6 – 8 weeks.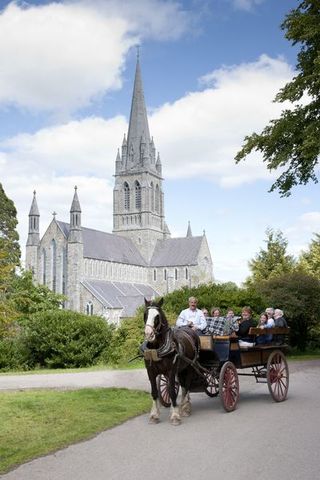 Tourist Information
There is an extensive tourist office network nationwide and up to the minute local knowledge, free advice and tips can be availed of. The staff are very helpful so be sure to pop in. Bear in mind that staff  will only recommended accommodation that is registered with the tourist board. Avoid telephoning due to the centralized information service which is less than adequate.
Admission Charges
The Irish Heritage service manages the national parks, museums and monuments. One can purchase a heritage card which allows unlimited access to all the sites. Entrance fees are usually between €2.50 and €8.There are many less well known sites which are free also.
Crime
Ireland is a safe country in which to travel in, that said do not keep valuables on show. Avoid carrying around large amounts of cash. Theft can be a problem in Dublin. Report stolen items at once to the police. To make an insurance claim you will need the police report.
Insurance
Try to insure your belongings before your trip to Ireland. Also check that you are covered for both the Republic (South) and for the North of Ireland as they are different jurastictions. Check whether you are covered for medical care while abroad.
Emergencies
Dial 999 or from a mobile 112. This will access the Police, Ambulance or Fire Brigade so only to be used in an emergency. For an emergency without the need for an ambulance visit the out patients or accident and emergency department of a hospital. Bear in mind that many Police stations have restricted opening hours.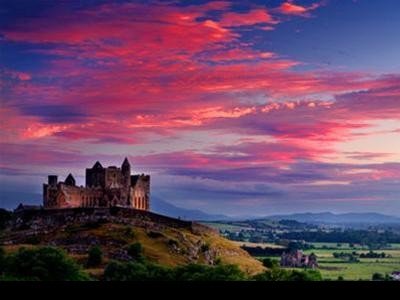 Money
There are two currencies in use on the Island of Ireland – the Euro in the South and Sterling in the North. ATM's or cash machines are well distributed throughout the country and many convenience stores will have one on site. Cirrus, Plus, Link, Visa and Maestro can mostly be used. Shield your PIN when using the machines. Travellers cheques are the safest way of carrying money. Most places though not all will accept credit cards.
Driving
Driving in Ireland is on the left and is generally fine but in rural areas especially where much of the tourist and scenic sights are can be tricky as roads get narrow and windy and there can be tractors, trucks and coaches to contend with. Getting from the major cities is quite straightforward with the motorways connecting Galway to Dublin, Dublin to Belfast, Cork to Dublin. The exception being the road from Cork to Limerick which is poor . There are many escorted coach tours or chauffeur tour companies where you can relax in comfort.
Tipping
In restaurants tipping is 10-15%, no need to tip bar staff. Tips for taxi drivers at your dicretion. Guides also.
Weather and Time to Go
April to Oct is the full season outside of this the days are short and nights can be cold. Generally May and September are the most settled two months of the year. June, July, August are the peak months with peak crowds and prices. Weather at this time can range from sunny and warm to rain all day. For more information please see our blog:  http://www.wildwaytours.ie/blog-articles-and-tips/when-is-a-good-time-to-vacation-in-ireland