Chauffeur Tour of Ireland : A Typical Day!
By
JohnWwt
Wednesday, 17th January 2018
Filed under:

Chauffeur Tour of Ireland: A Typical Day
After dining on a sumptuous Irish breakfast your chauffeur tour of Ireland driver will collect your luggage from your hotel or guesthouse. Usually around 9.30am we depart in a Luxury Mercedes Viano for a full days chauffeur touring. We are off to the world famous Dingle peninsula today .
As we leave majestic Killarney  we briefly stop for photos to enjoy the sweeping  views of the Lakes of Killarney from Aghadoe Heights. This place is home to a Norman tower and a ruinous Round tower from the 9th century.
As we journey on we pass lush green fields and in the distance are bluish purple Slieve Mish mountains. We pass through the pretty village of Castlemaine former home to 'The Wild Colonial Boy' Jack Duggan. This is the starting point of the Gaelic speaking Dingle peninsula. On we go until we reach the impressive sand bar of Inch with its mile long beach, whre an inch is a mile as they say. The views from here are superb and one can see the other epic peninsula across the vast stretch of water to the Iveragh peninsula better known as the Ring of Kerry.
We slowly snake along this precipitous route where dramatic cliff drops can be seen. the benefits of a chauffeur tour of ireland are dramatically seen on this route. A quick detour leads us to the secluded village of Anascaul where an adventurous young boy named Tom Crean set off to explore the world. Over time he became one of the most legendary Antarctic explorers the world has ever known. A quick coffee/pint/drop in his character filled pub is always a favourite stop. Departing Creans pub we travel though valleys and glimpse a ruined castle at Minard by the coastline. Scene to a cannon bombardment from the infamous Cromwell during the 1600's.
The landscape now resembles a pretty patchwork quilt of differing green shades as Johnny Cash so aptly put it in his song  "Forty Shades of Green ". We will shortly arrive in fun loving Dingle and on the left we see the sheltered harbour for which it was an important medieval port. The race course which is essentially a long flattish field hosts the well known Dingle races. Entering the colourful town with its 52 pubs and no shortage of restaurants we head for some home cooked locally sourced fare in an idylicc harbour side café .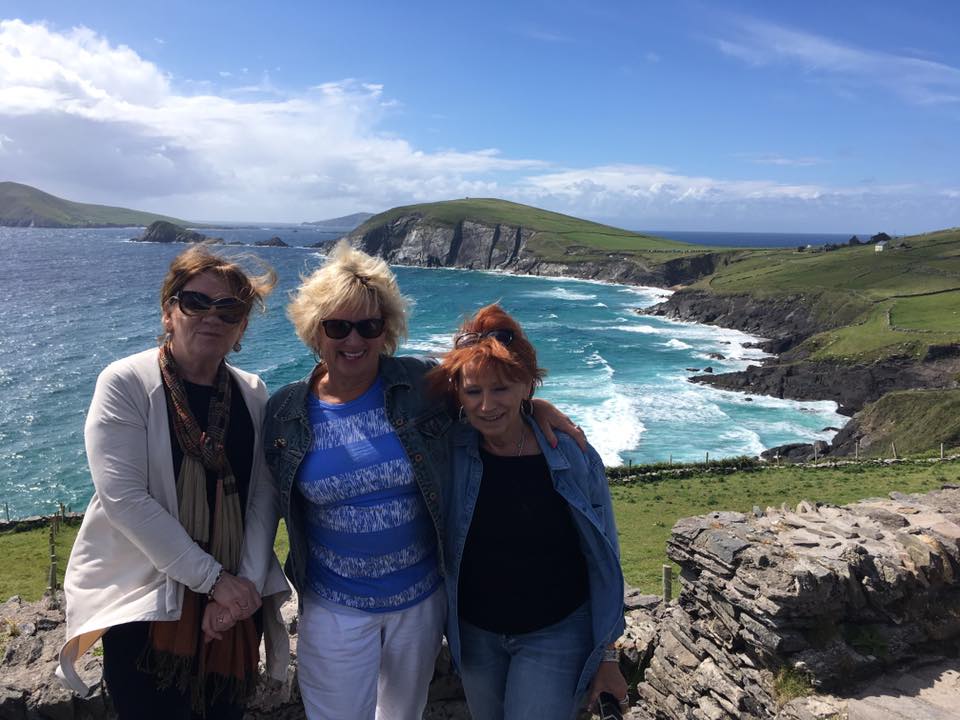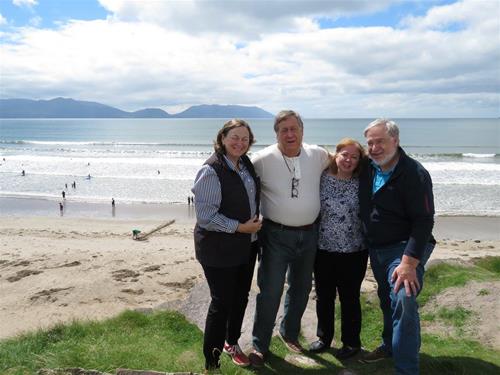 In the afternoon we explore the amazing Slea head -  'National Geographic' described it as  "the most beautiful place on the planet". We hope for clear views and we get lucky, spectacular ocean vistas, Skellig Michael island views and the brooding Mount Brandon which was named after St .Brendan are amongst the scenic highlights. Little wonder this area features so prominently in the Star Wars series.
This area due to its historical isolation is home to an assortment of archaeological gems and is one of the richest areas in Western Europe for forts, beehive huts, churches, and early Christian monuments. For more on this area please see our blog on Dingle. http://www.wildwaytours.ie/blog-articles-and-tips/the-dingle-peninsula
After a fantastic day out we return to the comfortable and plush hotel where one can relax or wander the music filled streets of Dingle town. After all another days chauffeur touring awaits tomorrow!
For more details on a Chauffeur Tour of Ireland please Contact Us